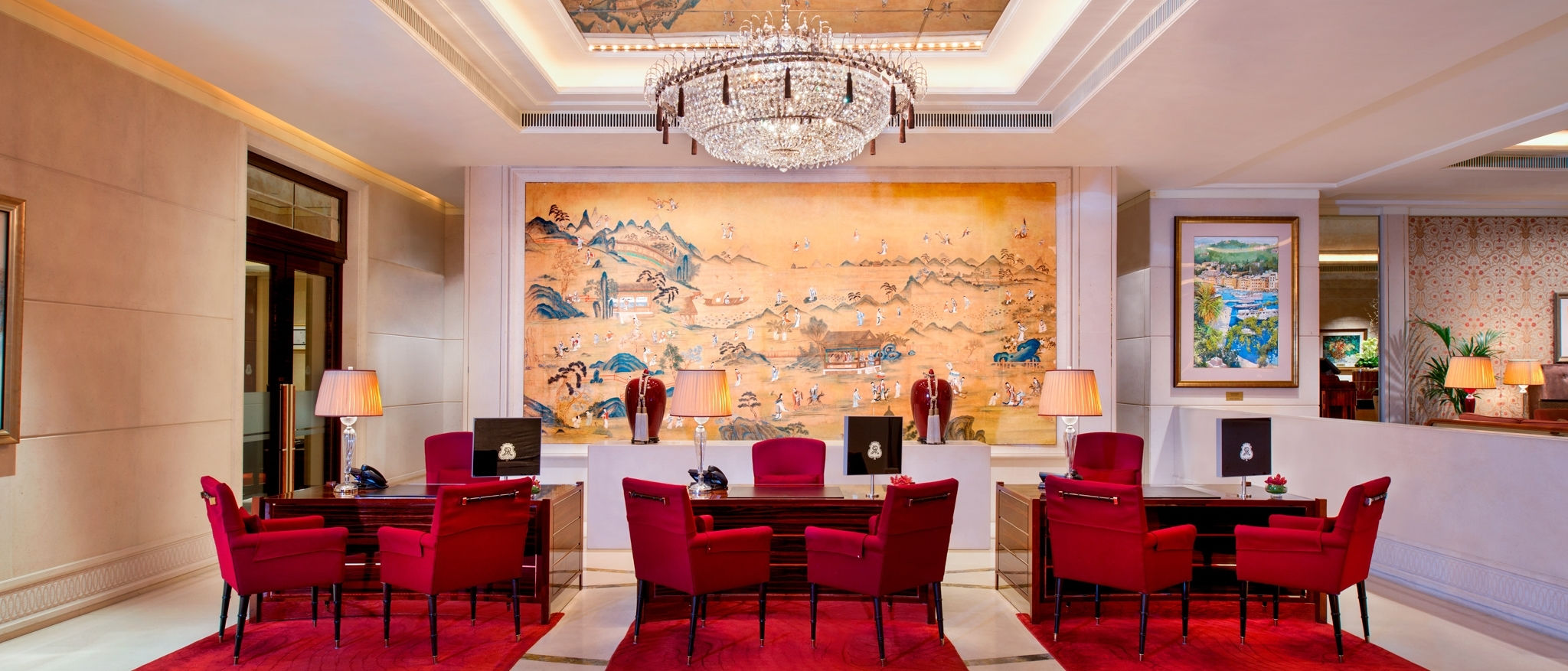 Special Conditions
Currency Fluctuations
For non-US hotels, rates confirmed in USD may be converted to local currency by the hotel at your time of stay, based on the exchange rate used by the hotel and are subject to exchange rate fluctuations. Credit card charges are subject to additional currency conversions by banks or credit card companies, which are not within the hotel's control and may impact the amount charged to your credit card. Please contact the hotel if you have any questions.
Electrical Shutdown
In compliance with government licensing requirements, we will be conducting a routine power supply test on the early hours of 8 August 2018. During this time, you may experience power interruptions for a short period of time. We apologise for any inconvenience caused. Thank you.
Hotel Policies
Alcohol Policy
Guests must be 18 and over to enjoy alcohol, and The St. Regis Singapore reserves the right to check for valid identification.
Noise/Disturbance Policy
For the utmost privacy and comfort of all guests, noise level is to be maintained at a minimum. Parties and private events of any kind are strictly prohibited in all our guest rooms and suites. Kindly contact our events and catering team to assist you in organizing an event in any of our venues or event spaces.
Age Requirement Policy
Guests must be 18 years or older with photo identification to reserve a room. Guests under the age of 18 must be accompanied by adults. The hotel respectfully reserves the right to check photo identification.
Check Cashing Policy
There are no check cashing or cash advance privileges available at The St. Regis Singapore.
Early Departure Policy
Guests who depart before the end of their reserved stay at The St. Regis Singapore will be charged the full rate for one night.
Early Arrival Policy
The hotel is pleased to accommodate complimentary early check-ins between 10am and 3pm, subject to availability at the time of arrival. Check-ins between 6am and 10am will incur a fee of 80% of the nightly room rate. Check-ins before 6am are subject to a charge equal to one night.
Extra Bedding Policy
One crib is allowed in traditional guest rooms and in the suites. Executive Deluxe rooms are unable to accomodate a rollaway bed.
Gift Certificate Policy
Gift Certificates can be purchased in denominations of 50, 100 and 500 SGD. Please contact the hotel for further information.
Late Checkout Policy
A late check-out may be available for guests desiring this service. Guests should contact the Front Desk at least 24 hours prior to departure, and will be assessed a 25 percent charge for checking out between 12pm and 4pm, 50 percent room charge for checking out between 4pm and 6pm, and a full day room charge after 6pm.
Pet Policy
No pets are allowed in the hotel.
Payment Policy
Guests must be 18 years of age or older to check-in at The St. Regis Singapore. A third party does not have to be present to pay for a room with credit card however an authorization form must have been signed prior to arrival.

Persons 12 years and older will be charged as adults.
Smoking Policy
The St. Regis Singapore offers one designated smoking floor.