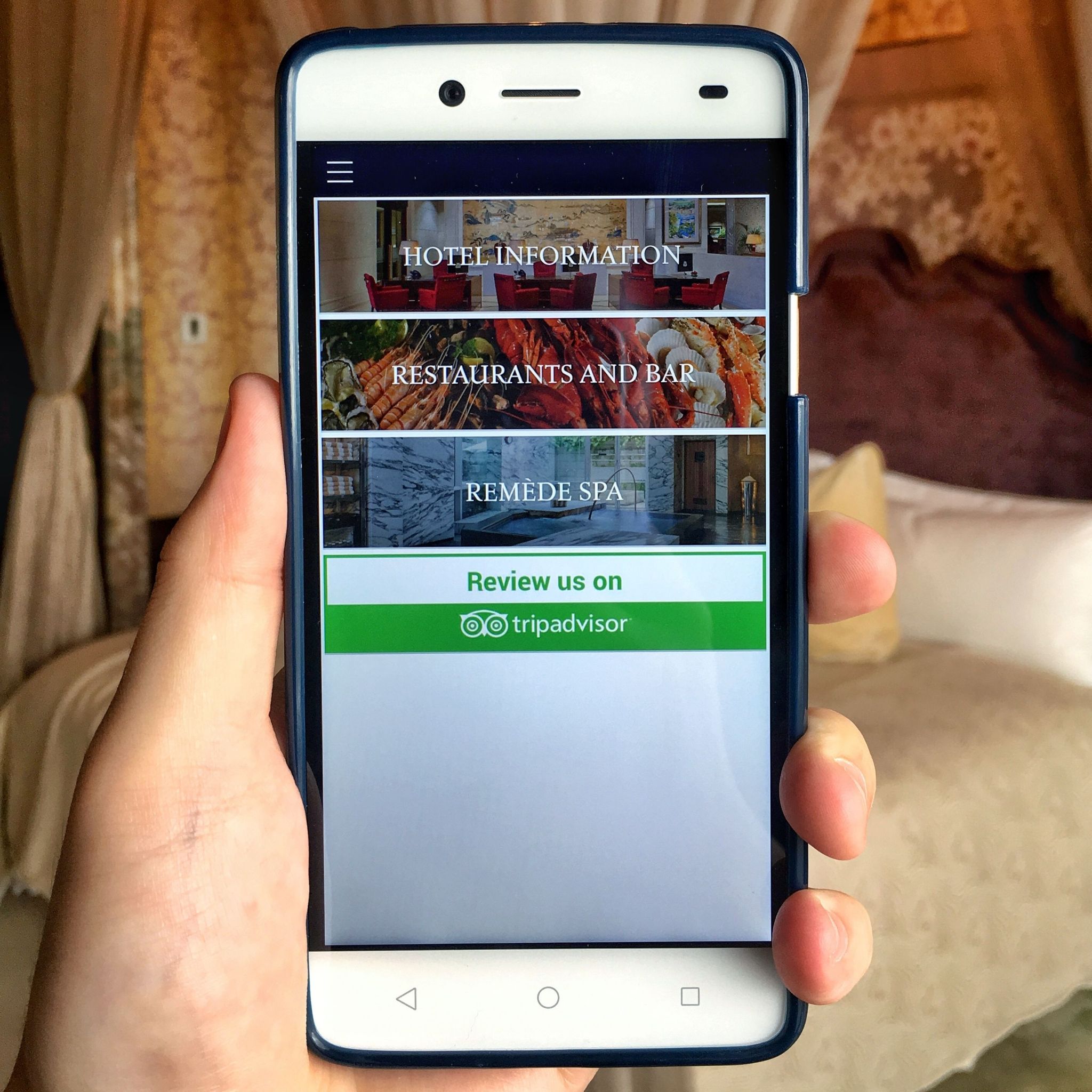 Allow the latest in-room amenity, the Handy Smartphone, to be your personal concierge during your stay at The St. Regis Singapore.
Exclusively for guests in all rooms and suites, stay connected with the complimentary service that will provide you with a unique experience, ensuring seamless connectivity and convenience at all times, in and out of the hotel.
Distinctive features include:
Complimentary unlimited local and international calls
Complimentary unlimited mobile Internet access
Comprehensive Singapore city guide with interactive maps
Attractions, sightseeing locations, and restaurant recommendations
Up-to-date local information
Hotel features, amenities, and services
Enhance your experience with Handy now.
Terms and conditions apply.